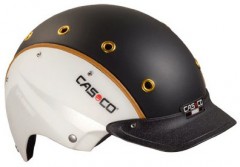 CASCO e.motion – the helmet outfit of pedelec cycling.
Pedelec – the new lifestyle of cycling – fast, comfortably and sweat free from A to B.
New shape & function especially designed for the needs of pedelec cyclists.
Extremely small shape by Casco pat. pending helmet technology;
Ideal climate regulation all year-round (minimized risk of colds in winter, increased UV-protection during summer);

continue reading "Casco eMotion Helmet"