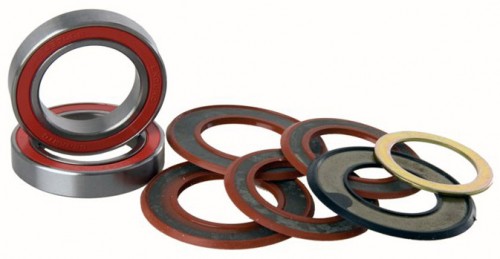 With dual-lip labyrinth seals keep dirt out and grease in, even under extreme conditions. Packed from the factory with the highest quality Rock 'N' Roll grease.
ABEC 5 is a standard to which each bearing must pass many tests in order to meet the scheduled requirements including noise testing at high RPM, extremely tight tolerances for the internal diameter, outer diameter, roundness of ball, trueness of races, and surface finish of
all of the above. A much higher standard than ABEC 3, even though only 2 digits difference in name.

continue reading "Enduro Bearings Truvativ Bearing Kit"