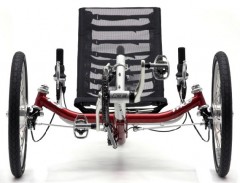 A great all round trike from a world-leading manufacturer at a very affordable price! With rear suspension, wide range gears and the ability to fold. Also available in a narrow track version.
Now available in a range of colours.
Trice Q offers:-
Low and Fast
Tunable rear suspension
Separates and folds
Available in two track widths
Mesh or hard shell seat
Both seats are adjustable for recline angle
20" wheels all round
Drum brakes or Hydraulic Discs
Available Red, Blue or Black superb gloss finish.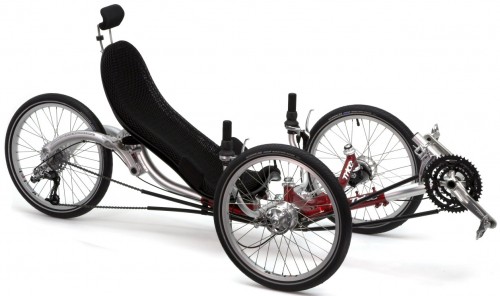 continue reading "Trice Q and Trice QNT 2008 from Inspired Cycle Engineering Ltd"