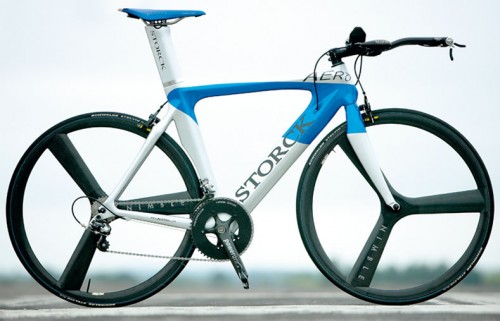 Review by George Ramelkamp for BikeRadar.com
Since its early forays into carbon fibre as a frame material around half a decade ago, the German brand Storck has continued to improve its products through a rigorous process of refinement in design, materials and execution.
Frame: sculpted and slippery
Produced in China in a bespoke facility, in proximity to the Mitsubishi carbon fibre manufacturing plant, Storck has complete freedom in choosing the appropriate weave pattern and fibre combination for the given application in the frame. Using computer stress analysis, they 'fine tune' every square inch of the structure; this is immediately evident upon close inspection. All sides of the head tube zone have been sculpted deliberately to create the smallest frontal area possible.