Front Wheel Drive Bicycles
The new way to ride a bike
from the CruzBike.com website:
The Cruzbike is a comfortable, fast and efficient all purpose recumbent bicycle with several features that remove the pain of riding and protect your health and safety. And it's a blast to ride! The Cruzbike truly will renew your love of bikes.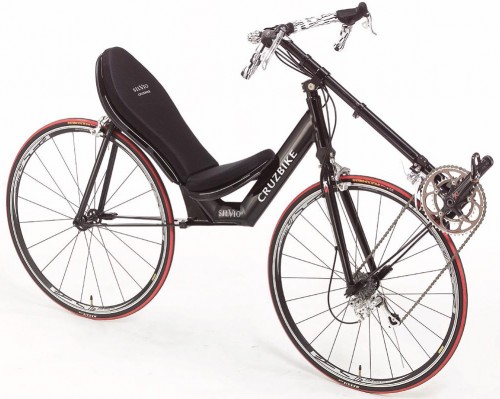 The Cruzbike uses a unique front wheel drive triangle that efficiently transfers your power to the ground. The sculptured seat supports your lower back and prevents saddle problems. The seat and backrest give you a comfortable heads-up sitting position, which is also very aerodynamic.